Congratulations for the great site. I am living in Hungary, and a happy owner of a few Motorkulis. I thought, I can give you some more information on these great little trailers. The motorkuli is still the nicest looking, large capacity, extreemly smooth running, coolest motorbike trailer - at least in my eyes. In the attached zip file you can see my nicest motorkuli, it is restorated (altough had been sadly scratched since then), and in use, see the separate picture, where attached to my Pannonia P10 motorbike.Cheers ApaE













good shape, no body damage, hungarian made in the late 50's thru the 60's. very cool looking, has old stickers on it from lots of different countries, so it obviously worked well. steel body, 32" long, 20" tall, 17" wide. Found on Ebay, being sold out of Alabama.




Hallo, I live in Denmark and have a old motorkuli trailer without registrations paper. Can anybody help me with a copy of some documentation of this trailer. Jørgen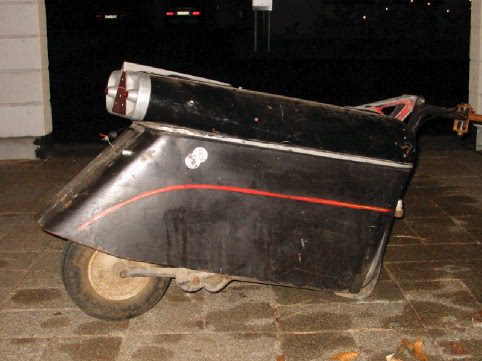 Hi, nice to see, that you are interested in one wheel trailers. I am driven a Heinkel scooter with such a motorkuli. I attach an image, that you can can an impression Andreas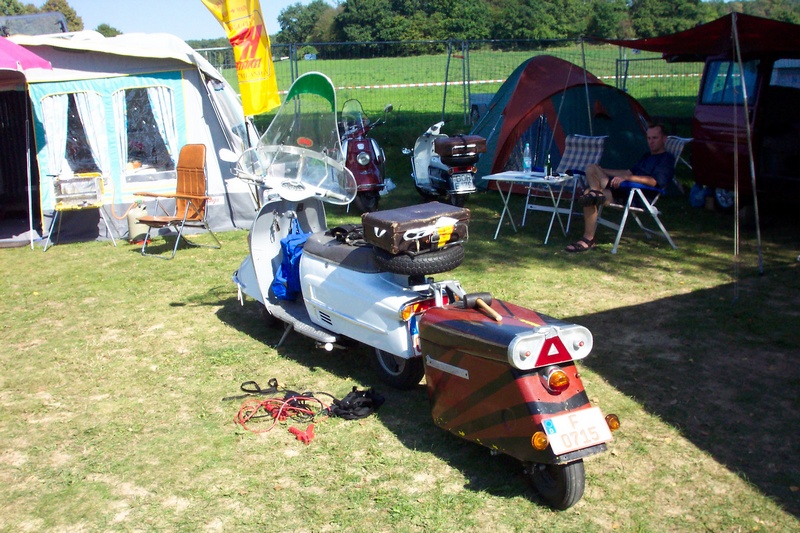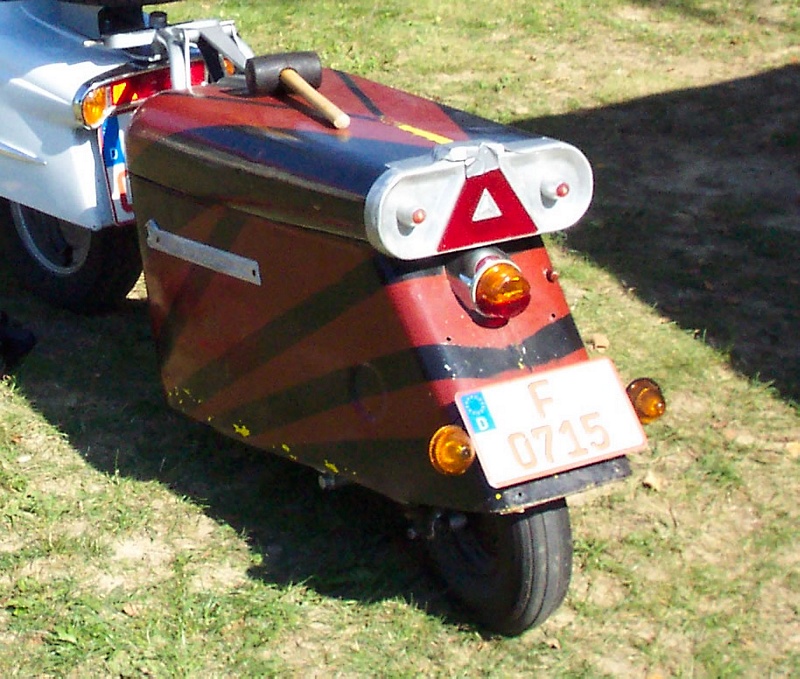 This is a picture of Tom and Anna's Motorkuli still in Germany. This trailer was submitted by Tom and Anna.





Atti's Motorkuli in shipment on its way from Austria where it was purchased from.